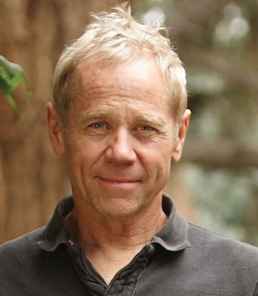 "You ask about my art. Take a breath. Think peace as you breathe in, feel love as you exhale. Take a breath, think love as you breathe in, complete forgiveness as you exhale. This, I have learned and now. . . so it goes with my art."
–Denny Haskew
Since 1987, Denny has created and placed many monumental compositions; spanning the full spectrum of the figurative genre. Haskew's artwork conveys his innermost being. It is intensely personal and honest. His themes are recurring: spirit, love, forgiveness, healing, relationship, endurance, the sacredness of the human spirit, and the strength in each of us, the power of all that is natural.
During a trip to visit his parents in Colorado Denny fell in love with bronze. He wasted no time in getting monumental sculpture experience working with renowned sculptors Fritz White and Kent Ullberg.
Denny is a member of the Potawatomi Citizen Nation, it is only natural for his artwork to follow the Native American culture.
He chooses working in the lost wax method of bronze sculpting.