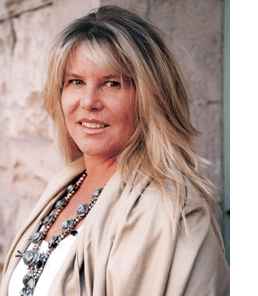 "I want my art to play a personal role in people's lives. If a painting moves you at some deeper level, then I have reached my goal."
–Carrie Fell
Through her art Carrie Fell tells the familiar stories of the West -- stories of cowboys and cowgirls and horses and the infinite sky. With deft drawing and bold color, she imparts life and feeling to her frequently faceless subjects, from longhorns to cowgirls. She is an artist who expands the traditional boundaries of western art by presenting western subjects in new ways.
A native of Denver, Colorado, Fell studied interior design in college and her use of color, line and negative space reflects this early training. She works in a variety of media and produces original paintings and limited edition prints.
Since 1985, Fell has exhibited year-round in numerous museums and galleries, achieving recognition from both private and public collectors. Her work is held in corporate and museum collections across the globe including Booth Western Art Museum in Georgia and Desert Caballeros Western Museum in Arizona.
She is active in numerous charitable organizations and established Significance of Self, a creative residency program designed to promote young people in their expression through art.