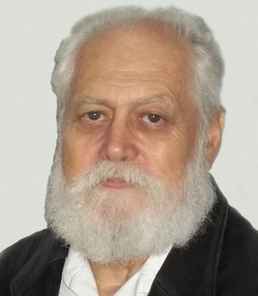 Each piece Fischer makes has a unique look and shape that marks it something only he can create.
Dennis Fischer has learned his craft the hard way, one board at a time. He has always been a woodworker. He started learning to build houses at his father's side from the age of twelve. When we moved to Durango, Colorado he built houses, from the ground up, including the kitchen cabinets. He enjoyed making the cabinets so well he moved on to making furniture. He soon got a reputation for fine wood work and would construct exclusive kitchens and furniture for some of the finer homes in the area. He was also recognized nationally, accepted in Art shows around the states, and asked by the American Craft Council to be a judge for one of their shows.
But life often strikes in bad ways and it struck Dennis. He became functionally blind and had to give up his life of woodworking. He did continue to design fixtures and furniture for small exclusive hotels, however. Then after ten years of blindness an operation cured his double vision and he returned to his woodworking. He still makes furniture and cabinets but his interest has turned to Artistic Woodturning. In each area of woodwork Dennis has attempted he has become a master and woodturning is no exception. He has invented his own tools and fixtures to turn wood objects that seem impossible. Each piece Dennis makes has a unique look and shape that marks it as something only he can create.