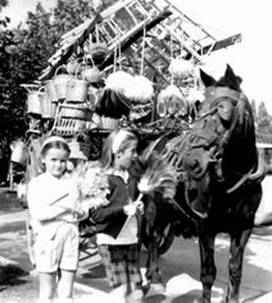 "My adoration for baskets was cultivated at childhood when on Saturday mornings in Argentina I would wait with excitement for a horse drawn basket cart to pass in front of our house."
–Jane Chavez
Jane Chavez received her Bachelors of Science in Agronomy in 1973 from New Mexico State University, and in 1996 she obtained a Masters in Technology of Education from the University of New Mexico. In 2000 she was awarded a Fulbright Scholarship to Study ambient air quality and ecology in Brazil. From 1973 to 2003 she taught secondary sciences with the Santa Fe Public School.
In 1992 Jane began to develop an interest in baskets. At this time she started to create coiled horsehair baskets. Friends and relatives encouraged her to pursue this art form and Windsor Betts Gallery in Santa Fe, New Mexico carried her work. Since then she has shown in galleries throughout the southwest and on the east and west coasts.
Jane's unique horsehair and hand stamped sterling silver baskets have received a Trademark Design from the United States Patent and Trademark Office. This registration of Jane's work protects the integrity of the artwork associated with her name.