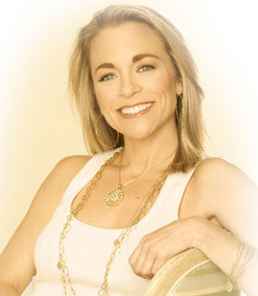 Effortlessly feminine and fresh, Elizabeth Showers' jewels reflect the light and optimism of her own easy personality.
Jewelry designer Elizabeth Showers believes that beauty is not something you see in the mirror. It is something that is inside each of us.
Elizabeth recovered from anorexia when she was in her early 20s. Although she fortunately lives in freedom now from her eating disorder, like most women she still has moments of self-doubt. She needed her own daily reminder of her inner and outer beauty. Although she started her business in 1996 simply to make pretty jewelry for women, it has developed into a much bigger purpose for her over the past few years. Elizabeth started the Hope Star Collection in 2005 to raise money and awareness for The Elisa Project (a Dallas-based non-profit organization specializing in eating disorder awareness), and then later also for the National Eating Disorders Association. Simply stated, Elizabeth created the Hope Star as a reminder to all women to feel beautiful inside and out on a daily basis.
Elizabeth's company mission is to "empower all women to feel beautiful," because while not all women have an eating disorder, it is important to remind all women to feel good about themselves daily. Elizabeth hopes that women will remember that message each time they wear one of her jewels. As an additional reminder to always feel beautiful, Elizabeth has started placing the Hope Star that she initially only used in her Hope Star Collection on many of her 18Kt gold Couture Collection pieces as well.