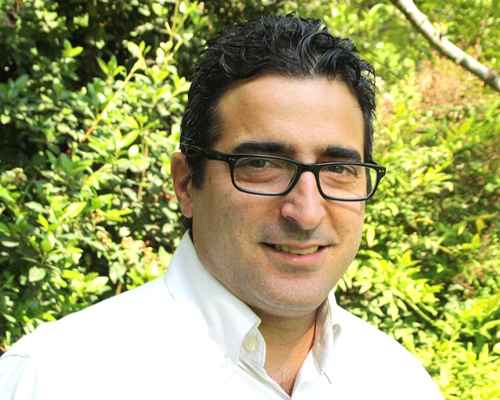 "The opportunity to have the horns in your hand gives you a new perspective…you realize this is a distinctive material compared to other jewelry, very distinctive." – Orlando Casuso

Casuso Designs was founded by Jacey Nierman and created by Orlando Casuso in 2013. Jacey, one of 3 co-owners, is also one of the co-designers behind Casuso Designs. Orlando designs and creates the jewelry by hand with his team in Santiago, Chile.

Orlando Casuso has been working with horn for over 23 years. Born and raised in Cuba, he saw his neighbor using horn and knew he wanted to learn more. He spent many years learning about this material, how to pull the colors out from its raw form, how to cut through its thick matter, and how to form it into the wild designs he imagined. Jacey Nierman was captivated by Orlando's work while visiting Chile. The concept of using a resource that was clearly overlooked, the colors of the horn, the modern shapes and designs he was creating in his jewelry pieces; she knew she wanted to create an extraordinary jewelry company and bring it to the United States. Casuso Designs has grown in different ways, and along that journey a partnership with Gonzalo Fuentes was formed. With a background in Architecture and an clear understanding of design, Gonzalo helped develop important elements and concepts that are constantly expanding Casuso Designs' horizons.

Casuso pieces are modern, fresh. Each is one of a kind because no two horns are ever alike in size, shape or color. Each comes with its own leather Casuso Box, also made in Santiago, Chile.