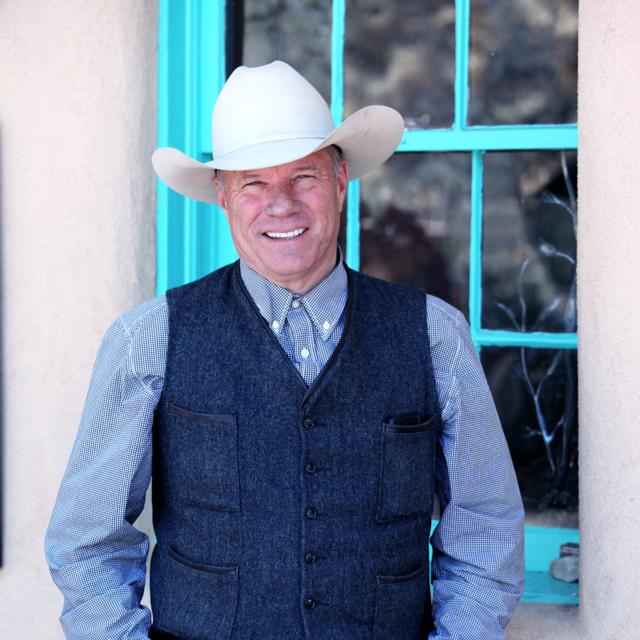 Watching people make a connection with a finished piece ... "it's so rewarding, it's everlasting." - Michael Henington

Born and raised on a ranch in Southern New Mexico, Michael has enjoyed an exciting journey from his cowboy roots to a career as a professional rodeo producer and television personality. Along the way, he realized his deep passion for the arts could no longer remain on the back burner of his life. He first immersed himself in the fine art business by taking on the role as Director of some of the most respected galleries across the Southwest. He began studying process and technique with his friend and acclaimed sculptor Star Liana York. While absorbing the influence of varied aesthetics, Michael soon created a style uniquely his own.

For Michael, living in Santa Fe, and being surrounded by its international marketplace for fine art, keeps him inspired and energized. Recognizing that people make personal connections with artwork, Michael strives to capture the essence of his subject matter's individual personalities. Watching people make those connections with a finished piece, seeing it add a little happiness to their world, "it's so rewarding, it's everlasting." Best known for his pig sculptures, he often refers to himself as the "Connoisseur of Fine Swine". Although Henington has created numerous pieces of varied subjects, his favorite are pigs because, as he sees it, "they make people happy, they make them smile."

Michael's work can be found in numerous private collections, including Alan and Denise Jackson, Pat and Michael Miller, Ronnie and Janine Dunn (Brooks and Dunn), Randy and Elizabeth Travis, Ben and Linda Nighthorse Campbell, Gateway Computers, E-Trade, and others.