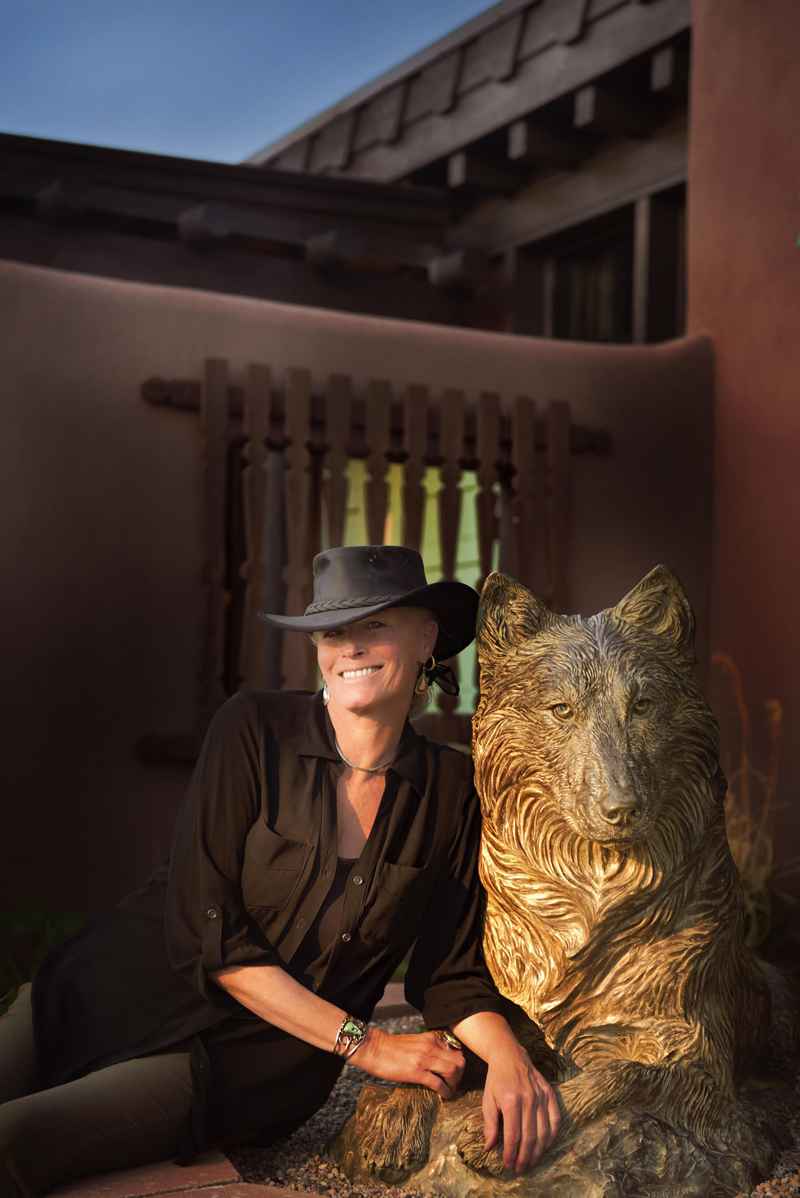 "I am an artist ... and for that I am truly grateful." - Susan Norris

Susan Norris has been expressing herself through art since childhood. Her career began with charcoal and pencil drawings, with a primary focus on horses. Over time she expanded her subject matter to include all wildlife and started experimenting with watercolor, acrylic and oils.

Upon moving to New Mexico, Norris started to incorporate landscapes into her paintings. She primarily uses oil color and gouache for her Southwestern inspired landscapes and wildlife portraits respectively.

In the early 90s, she received her first bronze commission and it opened up a whole new avenue of artistic expression for her. Besides creating monumental, life-size and smaller bronze sculptures, Norris also works with ceramic clay, creating one-of-a-kind animal figures. Many of these whimsical smaller pieces are first bisque fired, then Raku fired, resulting in a variety of colors and finish effects. The final sculpture is unique and "a little unpredictable … which is what makes them so interesting!"

Along with numerous magazine and book illustrations, her sculptures are in private collections all over the world. Susan is also the official National artist/sculptor for the Boy Scouts of America.