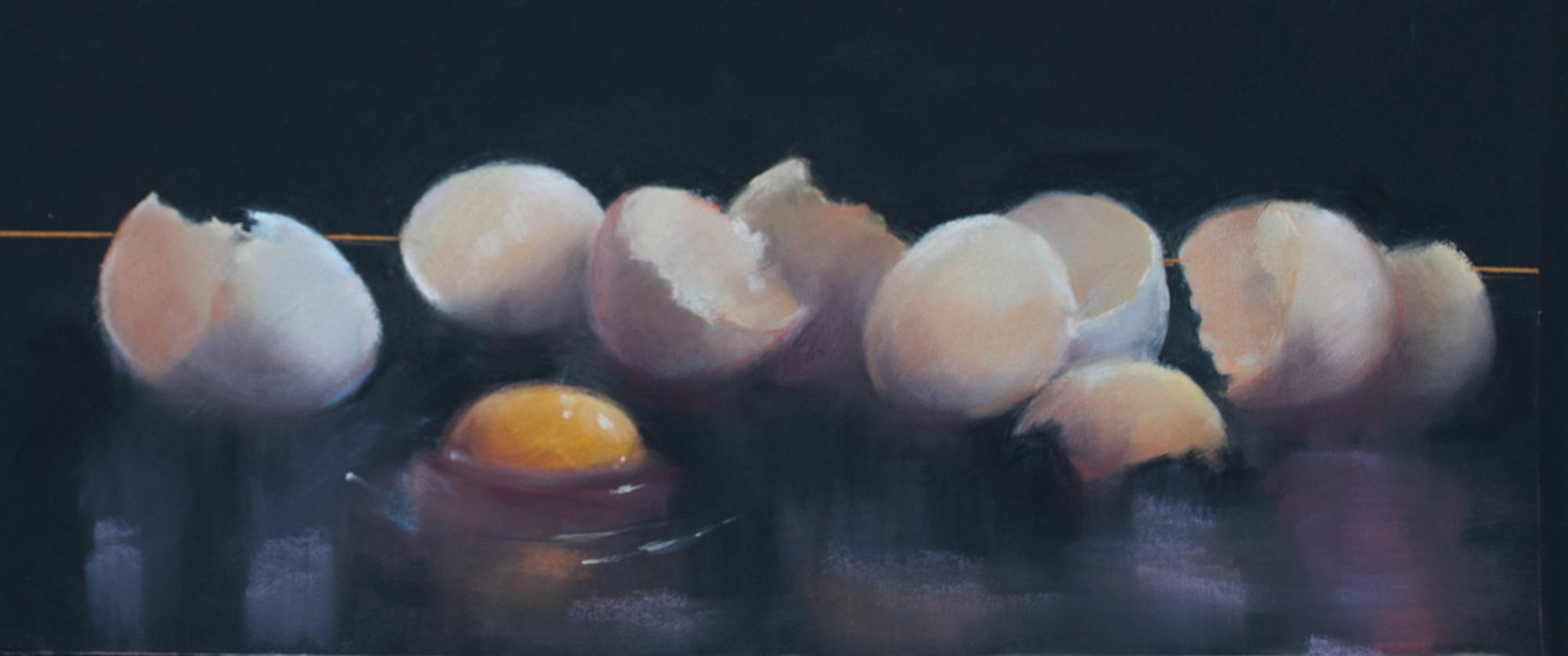 "Cracked Eggs" by 2018 First Place Winner Betty Lehnus
---
Sorrel Sky Gallery is proud to be hosting the 27th National Pastel Painting Exhibition of the Pastel Society of New Mexico for the second year in a row. The opening reception will be held on March 1, 2019, during First Friday Art Walk, from 5:00-7:30 pm at the gallery's downtown location, at 125 W Palace Ave. The exhibition can be enjoyed daily throughout the month of March.
Attracting artists from across the United States, Canada, and Europe, Pastel Society of New Mexico (PSNM) has held a national juried exhibition annually since 1991. Considered to be among the most prestigious show of its kind in the country, this event draws upwards of 150 artists, each submitting up to 3 pieces of artwork completed during the past 24 months. Jurors select an average of 140-145 pieces depending on scoring. This year, Michael Chesley Johnson will be judging the final pieces chosen by three nationally recognized artists serving as jurors: Brian Cobble, Alan Flattmann, and Sally Strand. Subject matter includes portraits, landscapes, skyscapes, street and cityscapes, still lifes and more.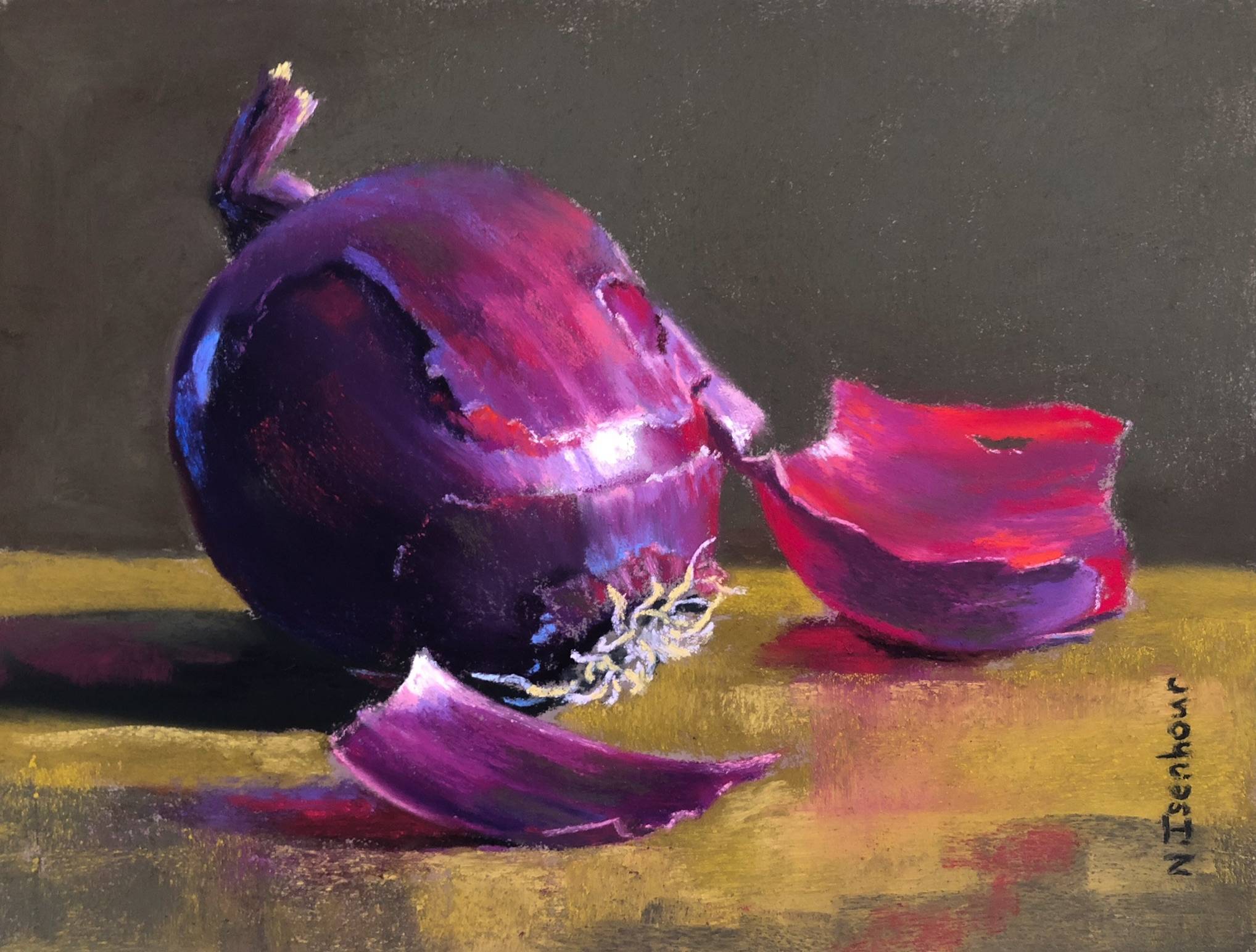 "Judging a Book by Its Cover" by 2019 Workshop Instructor Natasha Isenhour
---
Used for centuries as a sketching medium, many notable fine artists began using pastels for their finished work. Cassatt, Degas, Renoir, Redon, Manet, Delacroix, Toulouse-Lautrec, Bonnard, and the American Impressionists such as Whistler, Hassam, Prendergast, and Chase, are among the many examples of now-famous artists who used pastels. In recent years, pastel has undergone a revival as a collector's medium, as a pastel correctly handled and framed, will hold its vibrant color, and its value, for generations to come.
During the opening weekend, PSNM member Natasha Isenhour will teach a 2-day artist workshop, "Painting Powerful Pastels." Participants will be encouraged to utilize a vibrant range of color more effectively, with open conversation and demonstrations. Click Here for more information or call 505-501-6555.
Shanan Campbell Wells, owner of Sorrel Sky Gallery stated, "We're very excited to welcome the Pastel Society of New Mexico back to the gallery for a second year. Having an artist workshop at the same time will certainly add to the dynamic nature of the exhibition."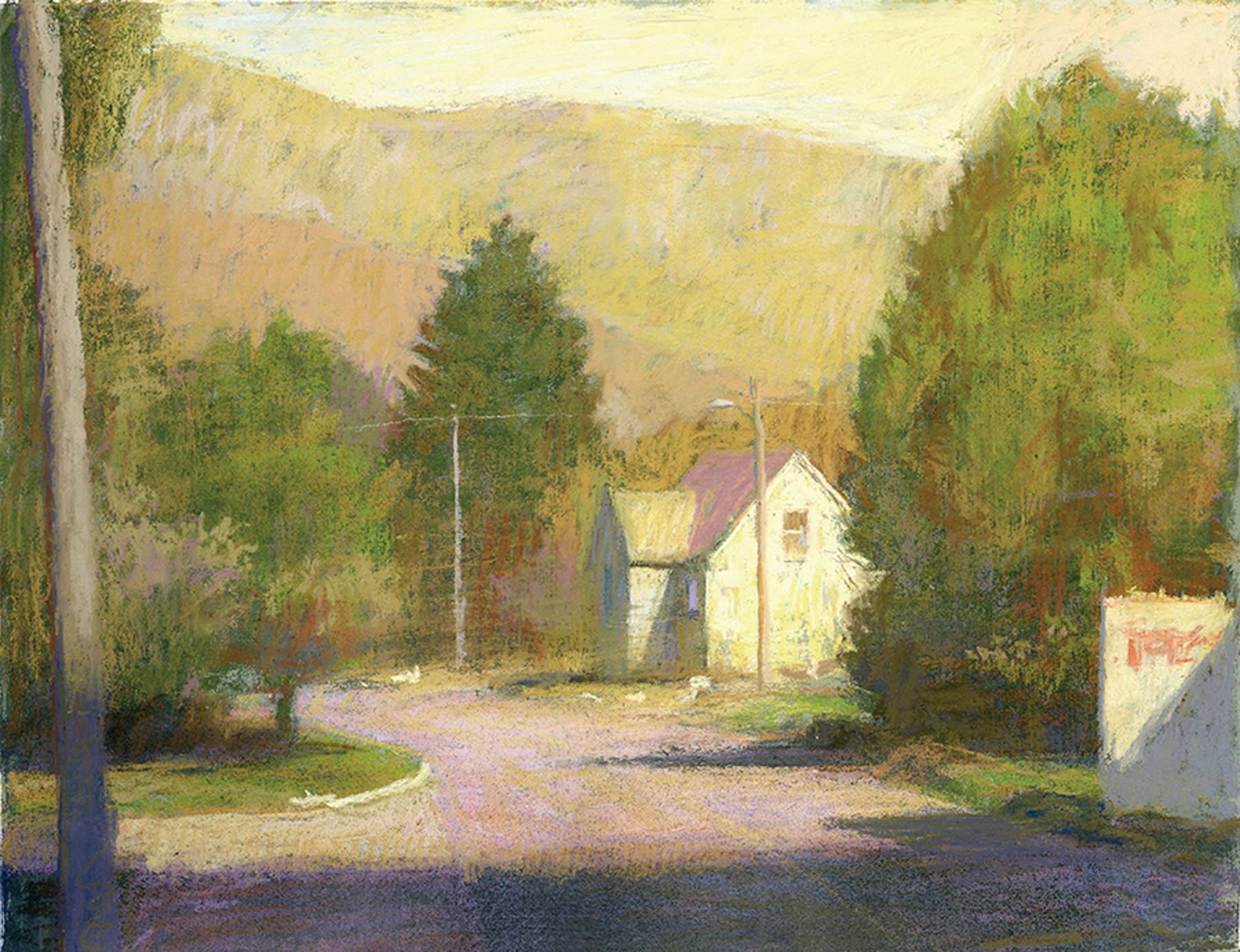 "Late Afternoon" by 2018 Second Place Winner Allen Garns